New Head Coach for Men's Hockey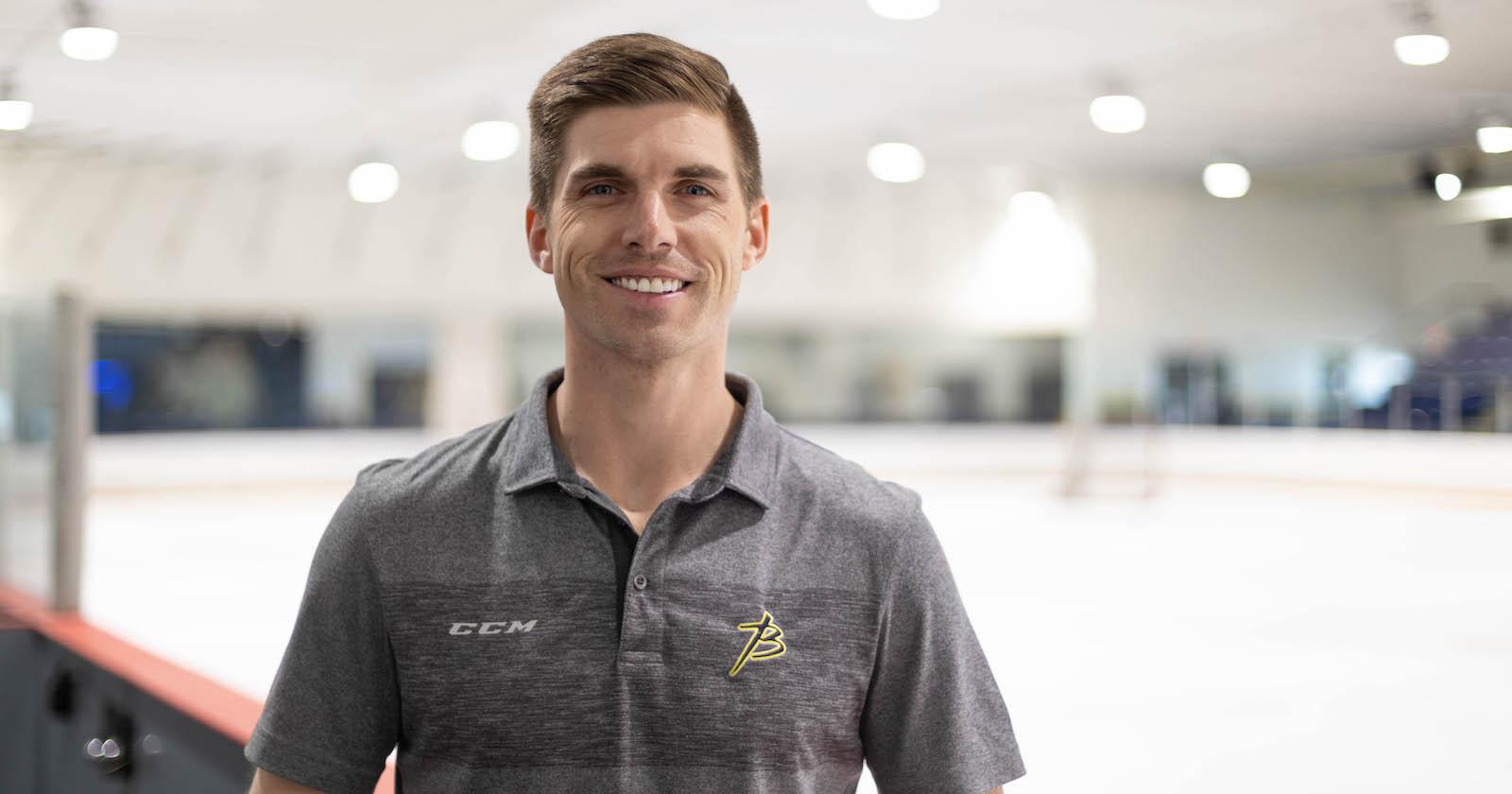 This spring, Briercrest Athletics says goodbye to both Brad Cole, as Head Coach of the Men's Hockey Program, and Matt Melo, as the Men's Hockey Assistant Coach. Sam Klassen has been hired as the new Head Coach of the Men's Hockey Program.
A Winning Partnership
Matt Melo took on the Assistant Coach role for the hockey program in Spring of 2019. He was a huge part of guiding the program to unprecedented success in the ACAC during the last three seasons. Melo demonstrated that he is a passionate student of the game, but more importantly, he pursued growing in, and living out his faith in his role with the team. He has no doubt been an encouragement to everyone who came into contact with him during his time at Briercrest. Melo is headed home to Ontario where he will continue to pursue his Masters of Counseling from a distance through Briercrest Seminary, with an aim to graduate in the Spring of 2023.  
Said Melo: "I am thankful to have been blessed and encouraged by the people the Lord placed in my life throughout my time in Caronport. From the players I had the privilege to coach, to colleagues, alumni, and the many men and women in the community – the past three years has truly been a gift from God and a rich blessing."  
Stan Peters, athletic director, expressed his gratitude for Melo's time with the program: "Matt has been an unbelievable asset to the team these last number of years. We are incredibly thankful for Matt's investment into the hockey program and he will be greatly missed, but we are excited to see how God will use him in this next chapter of his life." 
Brad Cole and his family came to Caronport in the fall of 2019 to take on the Head Coach role with the hockey program. According to Peters: "Brad brought a wealth of experience and professionalism, leading the program and making great strides over the past 3 years. Most importantly, Brad has modeled a deep love for Jesus and has lived out a passion for having his players know they are loved by their Heavenly Father, and has spurred them on to grow as men, and in their faith!" 
Brad and his family have felt the Lord's leading to settle down more permanently with the operation of their bee farm and doing ministry with their church plant in Miniota. Brad, his wife Stephanie, and their four children (Anna, Charlotte, Jack, and Georgina) moved back to their farm in Manitoba in late March. Brad will be so greatly missed, but he will continue to support the Men's Hockey program from a distance in a volunteer role as 'Director of Hockey Operations.'
Cole reflected on the past three seasons: "Our time as a family in Caronport was richly blessed. Being entrusted to lead 25 young men was a huge honour.  I really loved the relational side of coaching and was passionate about seeing growth in these guys lives. On the ice, we made strides forward as a program and had success in playoffs which is a great building block moving forward. Caronport is such a great place to raise a family and we felt really loved by the community."
Cole and Melo did not know each other before they were hired, and it was truly amazing to see how the whole process was led by God, and to see the great fit that they were for each other in using their strengths to lead the program so well together the past three seasons.  
Peters spoke appreciatively: "The fruit of their time at Briercrest was seen both on and off the ice. It was certainly special seeing the team have the post-season success that they did this year"
New Head Coach
Peters spoke equally appreciatively of the newest member of the Briercrest Athletics team: "While we are sad to see Brad and Matt move on, we are also very excited to welcome Sam Klassen as the new Head Coach of the Briercrest hockey program!"
Klassen played his junior hockey with Cole in the WHL for the Saskatoon Blades. Klassen then embarked on a pro career, after signing an entry level contract with the New York Rangers.  He played several years of pro hockey in North America, before finishing up with three years in Germany in the DEL.  His path then crossed again with Cole's when they played together in Greenville, NC, and now have intersected again as they work together to lead the Briercrest Men's Hockey program forward.
Both Melo and Cole have expressed their excitement for Klassen taking on the Head Coach role, as they pass the baton to him.
Melo commented: "Sam is such a perfect fit to be the next guy to take over the program. Sam is a special hire. He combines a passion for the Lord with a professional hockey resume. A fresh perspective with a sensitivity to the Holy Spirit's leading. The program will continue to build upon the momentum generated from past year's success under Sam's leadership."
Cole added: "When you invest 3 years into something you first want to make sure it's being taken over by someone who has passion and excitement first for Jesus Christ, secondly to see men continue to be led to understand who the Lord has created them to be, and third, to see on-ice excellence. Sam is that man, he led me to begin my relationship with the Lord 11 years ago, and if you have spent any time with him you will know his heart is to faithfully serve the Lord. Sam's attention to detail is something I admire and will serve the program really well. He is vey relational and also has ability to cast a vision for what the next step is with the hockey program."
Klassen and his family moved to Caronport last summer. He was a great addition to the Prairie Hockey Academy coaching staff for this 2021-22 season, prior to being hired as the Briercrest Men's Hockey Head Coach in April.  
Peters echoes the sentiments of the previous coaches: "Sam brings his many gifts and experiences to the hockey program, and we are excited about how he will continue to build on the great foundations that have been laid for the past number of years." Peters continued, "Most importantly, Sam has a passion for his relationship with Jesus and for building into the lives of young men through hockey. He will do an amazing job of carrying out our Briercrest Athletics purpose of 'Transforming lives towards their God-intended purpose', through our Niche of 'Using the pursuit of athletic championships in our unique Briercrest training ground to: Grow disciples of Jesus; Form transformational leaders of character, Inspire graduates, and Develop skills for sport and life'."
Klassen is grateful for the ongoing support in his new role from his amazing family: his wife Jaylin, and their two daughters, Avi and Kate, and their son Jace. He is also grateful for the opportunity in front of him:
I'm excited and thankful for the opportunity to join the Briercrest Athletic Department and more specifically, Briercrest Hockey. This program had an exciting finish last season and I look forward to building on that. My goal is to continue building a highly competitive hockey culture while providing a transformational college hockey experience, all within Briercrest Athletics' core focus of 'Transforming lives towards their God-intended purpose'."
Klassen has been busy working with both Melo and Cole in the transition of taking over the leadership of the program, and will continue to do so in the months ahead as he prepares the program for the upcoming 2022-23 season.