Rhonda Schmuland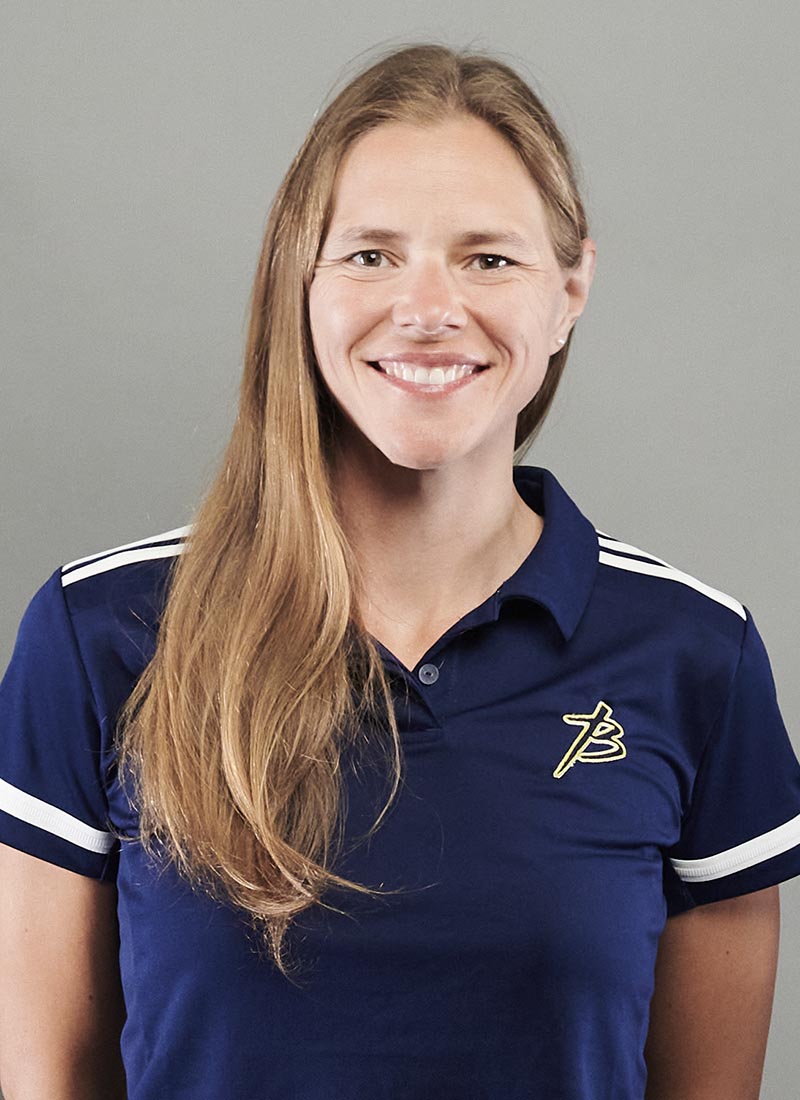 Head Coach Women's Volleyball
[javascript protected email address]
Rhonda Schmuland took over as head coach of the Briercrest Women's Volleyball Program in April 2022. Schmuland is an alumnus of the program, who returned to Briercrest with a decorated resume beginning with ACAC All-Conference Team honours in her first year of college played at Briercrest College in 2001-02. She then played at the U-Sport level for the Trinity Western University Spartans and was team captain for three of her four seasons there. While earning her Bachelor's in Human Kinetics at TWU, she earned Canada West Second-Team All-Star honours in 2004-05 and was a four-time U-Sport Academic All-Canadian. Along with several other achievements and awards during her post-secondary athletic and academic career, Schmuland received the prestigious Thérèse Quigley Award in 2005-06 for her outstanding achievements in academics, community involvement and volleyball.
After a stint playing professionally in France, Schmuland returned to Canada and turned her attention to studies in physiotherapy and coaching volleyball. She earned her master's degree in Physical Therapy (MScPT) from the University of Alberta in 2010. From 2009-2012 she was the team therapist for the University of Alberta Golden Bears men's volleyball team, including when they captured the U SPORTS national championship in 2009. Schmuland has served in many coaching roles over the last 20 years including high school, club, provincial team, and College level, giving her a vast arrange of experience.
Schmuland was an integral part of the Canuck Volleyball Club program in Calgary as a head coach for several years, creating great culture and positive experiences for athletes to develop under her leadership. Schmuland was awarded the prestigious honor of the Volleyball Alberta U18 Coach of the Year Award in 2015. She has also been sought after by Volleyball Alberta to be a coach for Team Alberta Provincial Team program, most recently head coaching the U17 team in the summer of 2021. Rhonda moved into coaching at the post-secondary level in 2019, when she was hired as the head coach of the Olds College women's volleyball program. During her time at Olds, the positive impact she has as a mentor and leader in growing a great team culture at the college level was clearly demonstrated.
Schmuland is excited to continue to grow the Briercrest women's volleyball program to yet another level, as she builds off of the great foundation of excellence that has been laid. She is most excited about the opportunity to use the incredible training ground in Briercrest Athletics to grow disciples of Jesus and develop young women into leaders of character through the pursuit of ACAC and CCAA championships in the years ahead!